CLEAR RESULT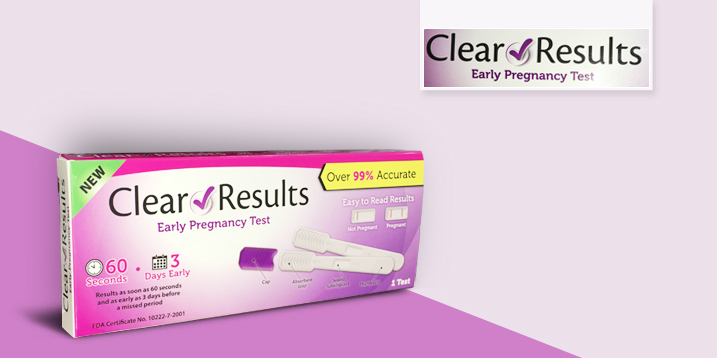 Product Details
An innovative pregnancy test, designed using customer insights to be the easiest pregnancy test to use.
Easy to use
Remove cap and urinate on absorbent grid for 5 to 10 seconds. Lay test on a level surface.
Easy to read
Follow the user friendly instructions inside.
Positive result (2 lines) in as little as 60 seconds.
Negative result (1 line) in 3 minutes.